Wil-Nor Hunt Club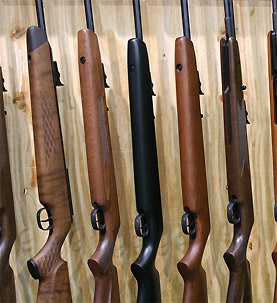 We offer a simple, comfortable lodge, nothing fancy, for meals and relaxation. During the hunting season lunch is typically available for a donation -- usually quail and rice and cubed venison steak or venison chili. Sometimes really good desserts are available, too. On special occasions, there might even be a country breakfast. Check our calendar for continental pheasant shoots, pigeon shoots or other special events including our annual Wil-Nor Olympics.
Deer Hunting
Turkey Hunting
Small Game Hunting
Guided Hunts
Concealed Carry Classes
Guided Hunts
Wil-Nor Outdoors offers upland hunts for pheasant, quail, and chukar. Bring your own dogs, or we can set you up with an experienced guide and pointing dog. One guide can accommodate a group of up to 4 hunters.
Hunting Memberships
We Offer 3 Main Types of Wil-Nor Outdoors Memberships

We hunt on 1200 acres of beautifully maintained farms in the rolling hills of the Meramec and Big Rivers, just 50 minutes out of St. Louis.

Hunt Club Membership.

Acreage Available for Deer and Turkey Hunting. Guide Service Available. Please call 636-285-7416.

Preserve Membership.

Upland bird hunting
Family package $500/year
Corporate package $1000/year.
We offer 8  or 9 hunts at a time.

Shooting Sport Membership.

Sporting Clays - members $19, Non-members - $20.
Rifle and pistol range. $150/year
4 rifle benches - 100 yards
Pistol 25 yard range.

In addition to the pistol range and the 100 yard rifle range, we now have a 200 yard rifle range that was added this year for gun club members.

Please call if you have any questions.